IdleHook-Phone Holder Bracket
$39.95
Regular price
$69.95
Put Up A Second Pair Of Hands
Say goodbye to the tiring way of working! This can comfortably hold your phone and tablet in any scenario to forever free your hands and neck from fatigue!
The adjustable joints can create the perfect viewing angle from any place. Once you set it up you can work, read and watch all day at no expense to your hands and neck. 
It can always help you with your work, and when you are following a recipe, looking at instructions, or consulting the internet, you can rely on it to give you seamless access to your screen!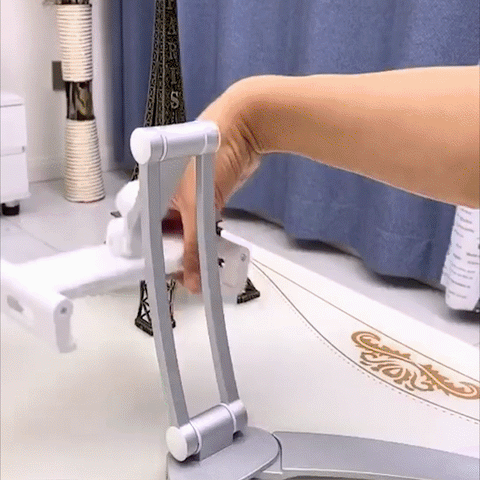 Features:
Free your hands- Need someone to hold your phone for you and set up this anywhere to watch, read and work completely hands-free!
Avoid fatigue- Looking down all the time can cause serious neck problems, create a comfortable viewing position to keep your health in check!
Ease your work- Need the help of your tablet to get a job done, easily set up a display all around the house to have seamless access to your electronics!
This is the ultimate choice- Make life easier for yourself, keep your phones and tablets accessible, and always in view! 
Specification:

Materials: ABS + PC, Metal, Silicone
Color: BLACK, WHITE
Package Contents:
1x IdleHook-Phone Holder Bracket

IdleHook-Phone Holder Bracket

$39.95

Regular price

$69.95